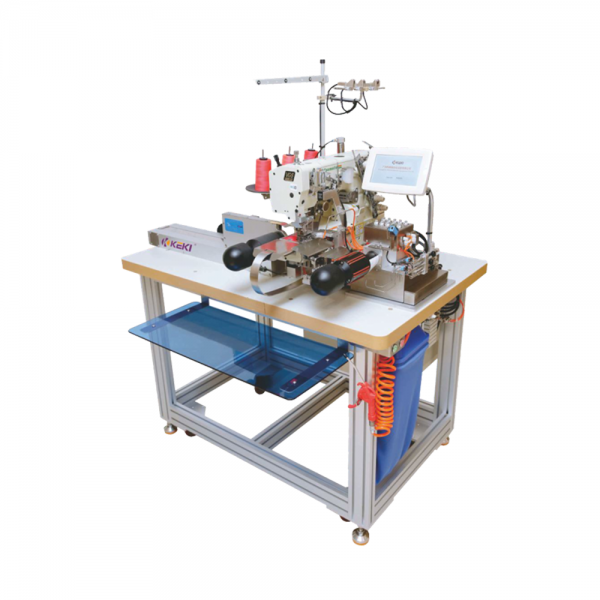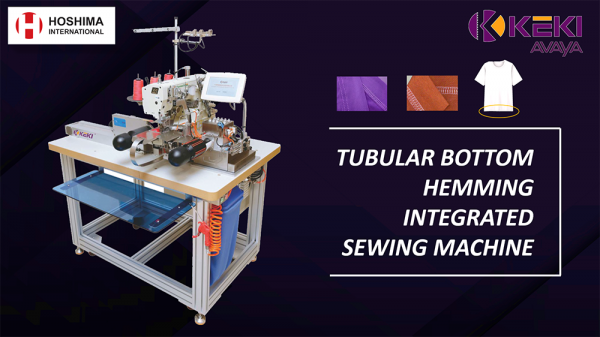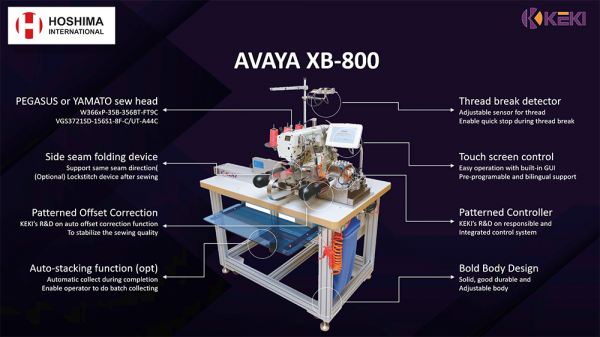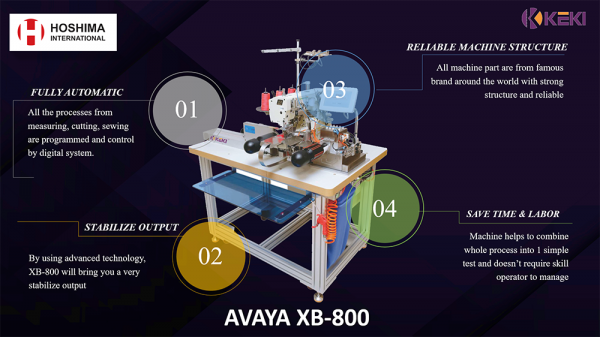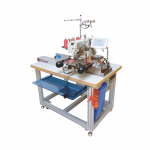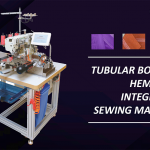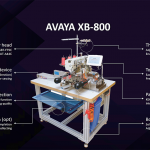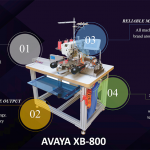 AVAYA Tubular Bottom Hemming Integrated Sewing Machine
Automatic Placket Sewing
Fully automatic
Save time and labor
Stabilized output
Reliable machine part
Description
AVAYA Automatic Industrial Sewing Machine For PPA process
AVAYA is another smart solution that we want to introduce to our valued customers. A process with a mission to improve production yield and save labor usage and cost. AVAYA deeply focuses on developing unique machine support for the PPA process by understanding the concept of automation and its benefit. AVAYA 's missions are to improve productivity, yield aggregator, and reduce production expense.
AVAYA Tubular Bottom Hemming Integrated Sewing Machine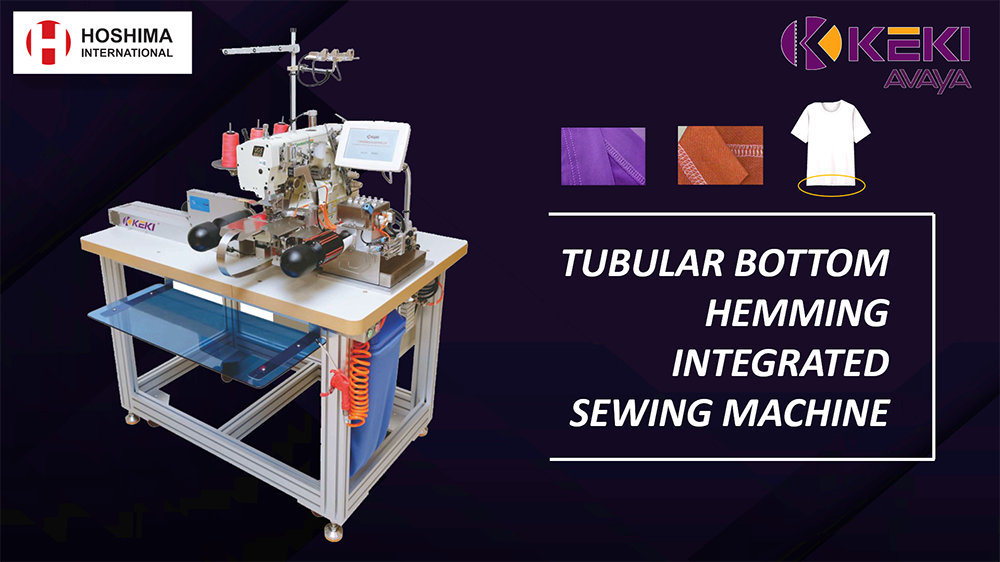 AVAYA Tubular Bottom Hemming Integrated Sewing Machine
Let's see how shirt bottom hemming is made in order to have a better overview:
This part is usually handled by 1 operator & 1 sewing unit. This process will require a skilled worker to operate otherwise the bottom hemming will have uneven stitches. During the process, the operator will use their hand to control the alignment.
This process will have these issues:
You always need a skilled operator to handle
Alignment might not good as you expected
Those 2 above will bring inconsistent productivity for your sewing line
Machine XB-800
We've done a lot of study for the process and come up with the idea " Why don't we customize everything and let the machine handle it? ". Base on the idea, XB-800 is developed and brought into a real product. Let's take a look at the machine structure.
Sewing head: Our beloved customer can choose between Pegasus or Yamato sewing head.
Thread break detector: A sensor is attached to check the thread, the machine will stop when the thread break
Touchscreen control: control touchscreen help to set up directly with dual bilingual.
Pattern Controller: KEKI R&D on the responsible and integrated control system.
Auto-stacking device: Optional function for our beloved customer
Why Tubular Bottom Hemming Integrated Sewing Machine XB-800?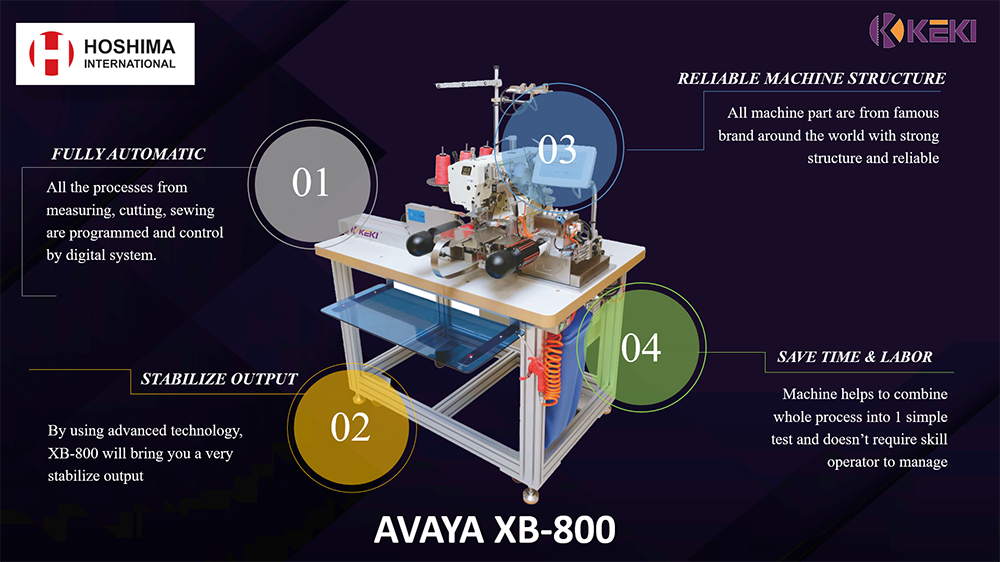 With AVAYA XB-800, you can easily archive high productivity, save more time and bring the consistent to your line
Fully automatic: All the processes from measuring, cutting, sewing are programmed and controlled by a digital system.
Stabilize output:  XB-800 will bring you a very stabilized output by removing the un-even issue
Reliable machine structure: All machine parts are from famous brands around the world with strong structures and reliable
Save time & Labor: The machine helps to combine the whole process into 1 simple test and doesn't require a skilled operator to manage
Beside that, Hoshima International is the exclusive distributor of automatic machines for the garment industry including: Fabric Inspection System Shelton Vision, Color Inspection Machine, C- tex Fabric Inspection Machine, Relax Machine, Automated Fabric Loader, Automatic Cutter, Automatic Labeling Machine, Automatic Spreader, Intelligent Hanger System, Waist Card Machine, Stitching and pressure line 2in1, Intelligent Mouth Rip Machine, Intelligent Core End Bartack, Intelligent Cap Rope Units, Automatic wash label seaming, Intelligent String Insert Unit, Automatic Template Sewing Machine, Automatic High-Speed Elastic Ring Robot, Automatic Placket Sewing Machine, Tubular Bottom Hemming Integrated Sewing Machine, Electronic Pattern Sewing, Flat Seaming Machine, nailing machine, Industrial Sewing Machine, Tunnel for Ironing and Finishing Product, Automatic Folding & Packing Unit, Intelligent Logistic Handling Robot, RFID System….with the best price and quality. We will advise, warranty and maintain on-site. Ensure smooth operation, efficient continuous operation. Please contact us for the best advice.
For more detail please contact us
 HCM: 328 Võ Văn Kiệt, Phường Cô Giang, Quận 1
 Hà Nội: 308 Ngọc Trì, Phường Thạch Bàn, Quận Long Biên.
: 
https://hoshima-int.com
FOREIGNER                                                                                                    VIETNAMESE
: 0906.603.813 (Mobile, Zalo, Whatsapp)                                 
: 0902.081.884 (Mobile, Zalo, Whatsapp)
WeChat: steve0906603813                                                                  WeChat: jamescosma
: steve.yap@hoshima-int.com                                                       
: huynhhien.hoangma@hoshima-int.com