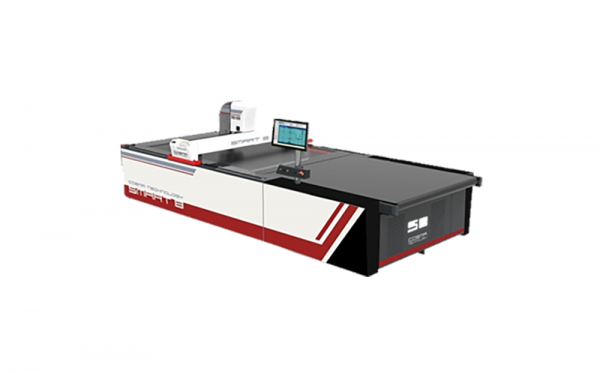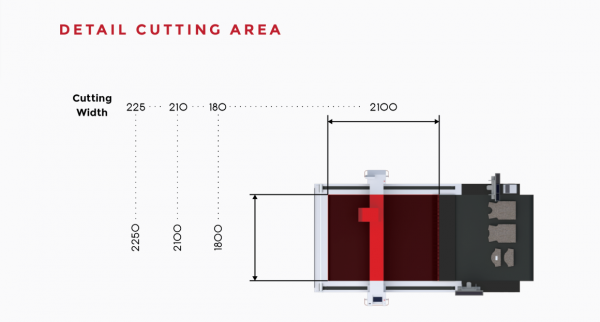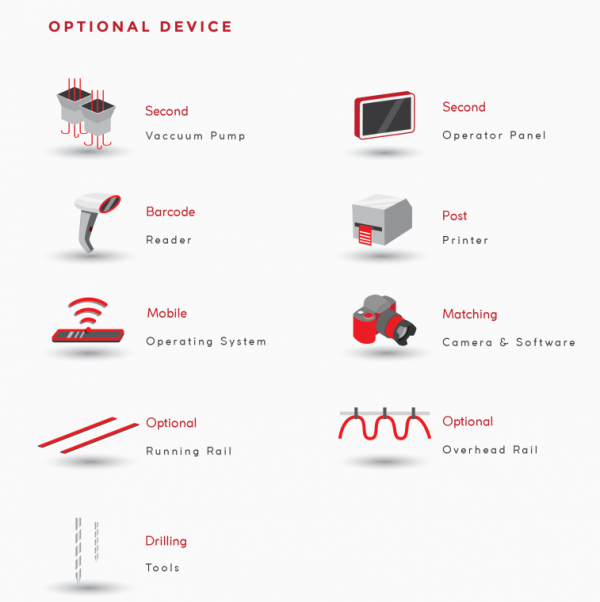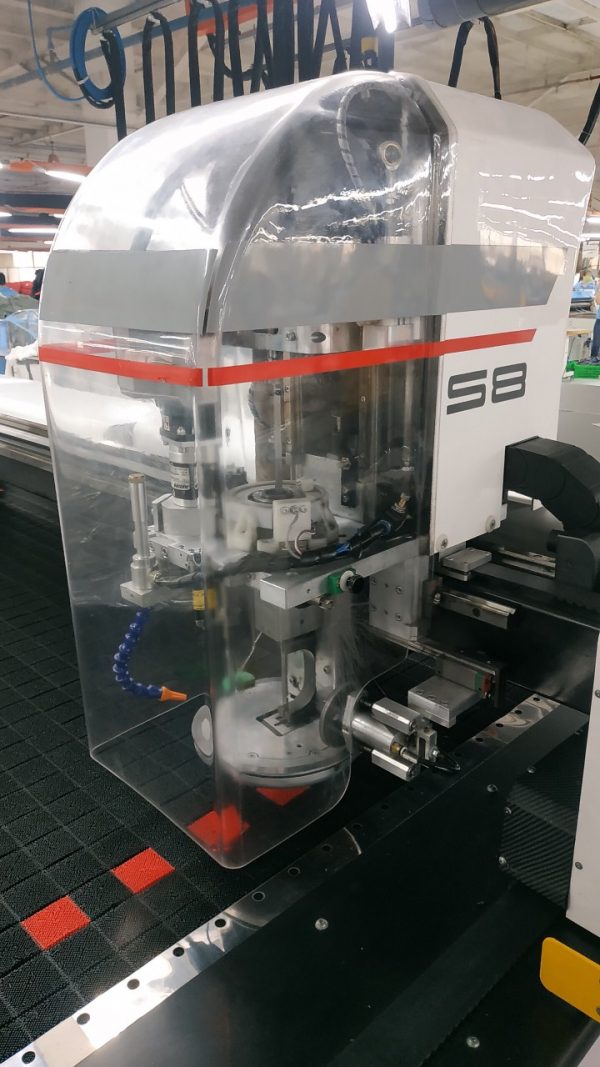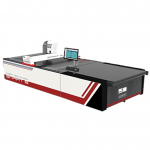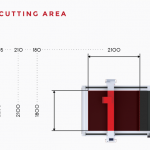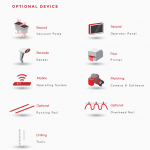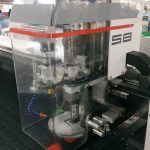 Cosma Automatic Cutter
Technical Features:
Maximum cutting height: 8 cm after compressed
Effective cutting width: 180, 210, 225 cm (other widths available on demand)
Effective cutting length: 180, 210 cm
Installed power: 36 kw
Avg. Power consumption: 14-16 kw
Function temperature: from +10° C to +40° C
Humidity: from 30% to 80%
Voltage: 400 V 3Ph, 50-60 Hz
Compressed air: 150 L/min 7 BAR
Unloading conveyor: 150, 200 cm
Cutting speed(axis acceleration): 120Mt/Min
Description
Cosma Automatic Cutter
Cutter Series: Your Cutting Room is Our Passion and Future
Cosma Cutting series is the top of the range and the right solution to cut small, medium, and bulk orders with high cutting quality and efficiency with European technology standards. Smart Cutting Series is available at 3, 6 & 8cm Compressed Height. Smart SERIES cutters are flexible to cut a variety of fabrics from Apparel, Automotive, shoes, aerospace to Furnishing. Cosma Smart cutting series can handle a variety of fabrics from Natural woven fibers to technical textiles and composites. Thanks to the latest generation of electronics and motors able to deliver the fastest output with high quality with lower energy consumption.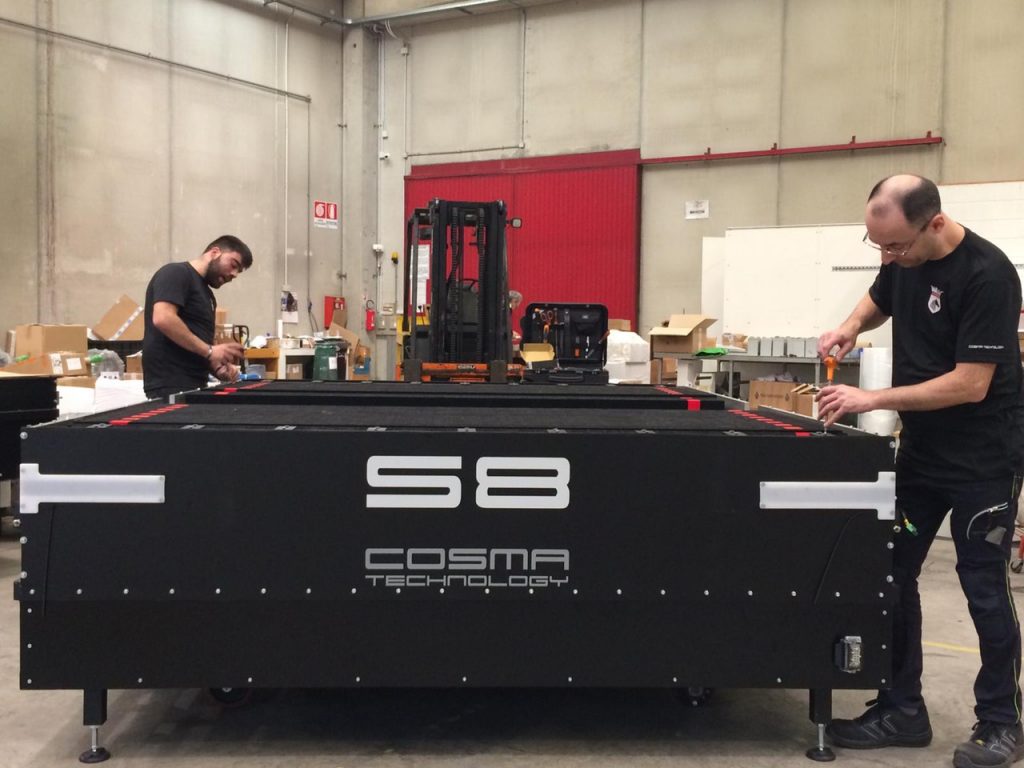 Cosma Automatic Cutter
The "Smart moving system" combined with the "intelligent knife system" and the latest digital technology, makes COSMA cutting series a flexible solution that guarantees a high cutting quality, reducing manpower and operational costs. The "zero buffer" profile and the second vacuum pump ensure high output productivity with perfect quality, even to cut the high plies fabrics.
Technology advantages:
1/ Zero Gap Cutting
Our cutter can archive zero-gap cutting, which can help to save your fabric at least 0.2 ~0.5% of overall production.
2/ Smart Moving System
Our cutter can still cut while the fabric is moving! This function can help you to speed up your production by around 5-10%!
3/ Intelligent Knife System
We are using a single sharpening stone with a grinding system to make sure our knife is always in a good condition. A sensor is attached to make sure our knife is always at 90 degrees before and during the cutting process.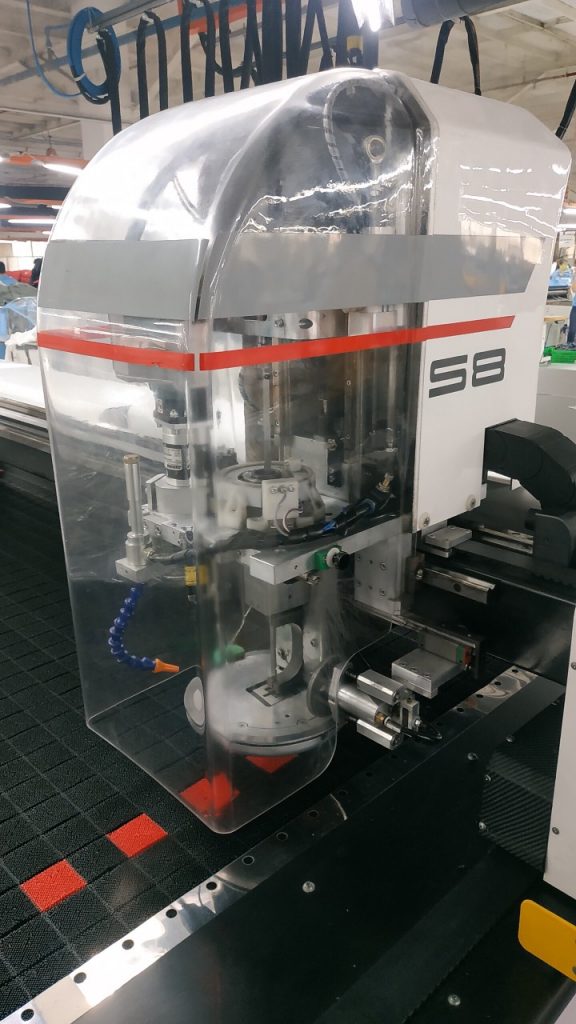 4/Low Operation Cost
Power consumption of our cutter is reasonable which can save your electricity and don't produce so much heat to your factory.
Beside that, Hoshima International is the exclusive distributor of automatic machines for the garment industry including: Fabric Inspection System Shelton Vision, Color Inspection Machine, C- tex Fabric Inspection Machine, Relax Machine, Automated Fabric Loader, Automatic Cutter, Automatic Labeling Machine, Automatic Spreader, Intelligent Hanger System, Waist Card Machine, Stitching and pressure line 2in1, Intelligent Mouth Rip Machine, Intelligent Core End Bartack, Intelligent Cap Rope Units, Automatic wash label seaming, Intelligent String Insert Unit, Automatic Template Sewing Machine, Automatic High-Speed Elastic Ring Robot, Automatic Placket Sewing Machine, Tubular Bottom Hemming Integrated Sewing Machine, Electronic Pattern Sewing, Flat Seaming Machine, nailing machine, Industrial Sewing Machine, Tunnel for Ironing and Finishing Product, Automatic Folding & Packing Unit, Intelligent Logistic Handling Robot, RFID System….with the best price and quality. We will advise, warranty and maintain on-site. Ensure smooth operation, efficient continuous operation. Please contact us for the best advice.
For more detail please contact us
 HCM: 328 Võ Văn Kiệt, Phường Cô Giang, Qu
ậ
n 1
 Hà Nội: 308 Ngọc Trì, Phường Thạch Bàn, Quận Long Biên.
: 
https://hoshima-int.com
FOREIGNER                                                                                                    VIETNAMESE
: 0906.603.813 (Mobile, Zalo, Whatsapp)                                 
: 0902.081.884 (Mobile, Zalo, Whatsapp)
WeChat: steve0906603813                                                                  WeChat: jamescosma
: steve.yap@hoshima-int.com                                                       
 : huynhhien.hoangma@hoshima-int.com