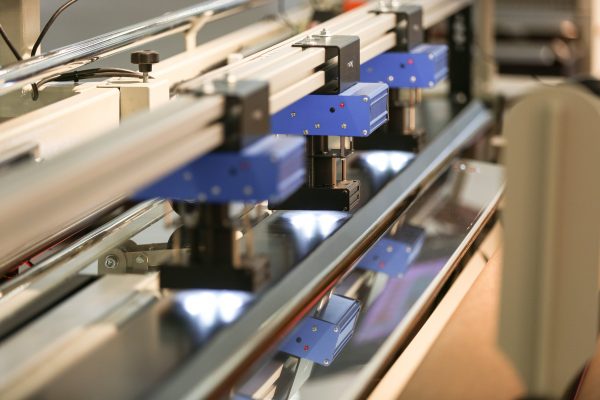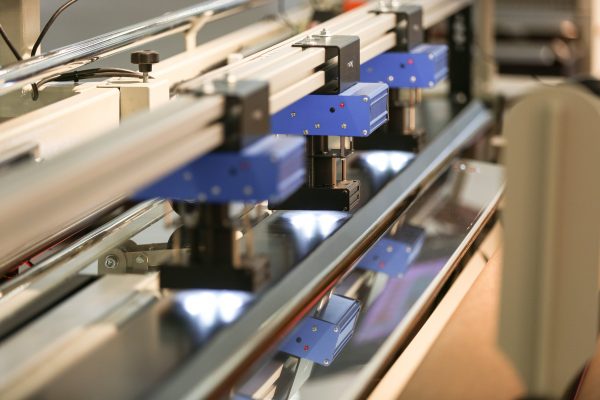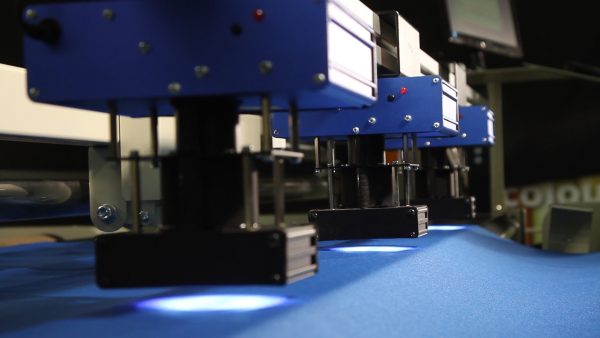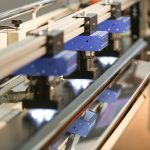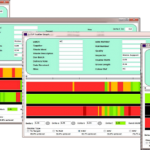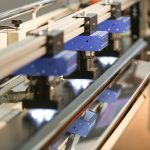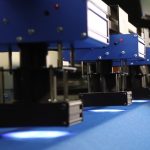 C-Tex Color Inspection Machine
TECHNICAL FEATURE
Delta E Equations
CIE2000, CMC2:1, CMC1:1
Chromaticity
TL84, D65, incandescent, cool white & others upon request
Accuracy
0.2 Delta E, if required [slight variation can result
in dependant on Delta E Quation used]
Maximum Materials Speed under sensors
200m/min
Output data formats
Roll maps, excel reports, direct output to ERP
Mode of Operation
C-tex color monitors color variation against your
master color standard swatch
Description
C-TEX COLOR INSPECTION MACHINE
TAKE CONTROL OF COLOR VARIATION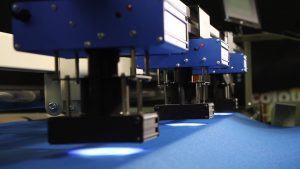 Color variation can often occur between batches, rolls, and within rolls. C-TEX COLOR has been designed to eliminate color mismatching in garments and other sewn goods by monitoring color deviation throughout the length of the roll
We retrofit C-TEX COLOR: three-sensor array to your existing inspection machine or any roll-to-roll machine.
We install three sensors: left-middle-right across your machine.
The information C-TEX COLOR INSPECTION MACHINE provides
Roll Maps: simple traffic lights system to review each roll
Real-Time Color Data Display showing sensor readouts

New Capabilities
1. You can de-batch and segregate rolls according to color variation.
2. Elimination of fabric swatches (materials and labor).
3. Real-time color variation information.
4. Elimination of intermediate production steps such as cut panel labeling, cut panel sorting, final garment color inspections.
5. No more rejects due to shaded garments
Beside that, Hoshima International is the exclusive distributor of automatic machines for the garment industry including: Fabric Inspection System Shelton Vision, Color Inspection Machine, C- tex Fabric Inspection Machine, Relax Machine, Automated Fabric Loader, Automatic Cutter, Automatic Labeling Machine, Automatic Spreader, Intelligent Hanger System, Waist Card Machine, Stitching and pressure line 2in1, Intelligent Mouth Rip Machine, Intelligent Core End Bartack, Intelligent Cap Rope Units, Automatic wash label seaming, Intelligent String Insert Unit, Automatic Template Sewing Machine, Automatic High-Speed Elastic Ring Robot, Automatic Placket Sewing Machine, Tubular Bottom Hemming Integrated Sewing Machine, Electronic Pattern Sewing, Flat Seaming Machine, nailing machine, Industrial Sewing Machine, Tunnel for Ironing and Finishing Product, Automatic Folding & Packing Unit, Intelligent Logistic Handling Robot, RFID System….with the best price and quality. We will advise, warranty and maintain on-site. Ensure smooth operation, efficient continuous operation. Please contact us for the best advice.
For more detail please contact us
 HCM: 328 Võ Văn Kiệt, Phường Cô Giang, Qu
ậ
n 1
 Hà Nội: 308 Ngọc Trì, Phường Thạch Bàn, Quận Long Biên.
: 
https://hoshima-int.com
FOREIGNER                                                                                                    VIETNAMESE
: 0906.603.813 (Mobile, Zalo, Whatsapp)                                 
: 0902.081.884 (Mobile, Zalo, Whatsapp)
WeChat: steve0906603813                                                                  WeChat: jamescosma
: steve.yap@hoshima-int.com                                                       
: huynhhien.hoangma@hoshima-int.com