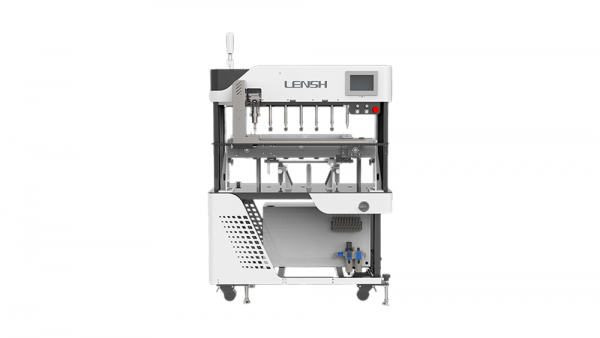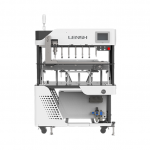 LENSH Automatic wash label seaming LS-8121
Very fast seaming speed (4~5s/ labels)
Set up diameter directly on the touch screen1 Operator can handle 3-4 units
Centralized the label binding.
Workable with many kinds of labels (Folded, RFID, ….)
High ROI (Return of Invest)
Description
AUTOMATIC WASH LABEL SEAMING UNIT
Wash labels are the instruction manual that comes with the clothes, sewn on one side of the shirt, which is an important and indispensable part of customers' use of products. This label often uses silk fabric to bring more premium and luxurious value to the customer experience. For that reason, the products of famous fashion brands in the world have this type of label. If you are processing goods for those brands, finding a more optimal sewing solution for this type of label is indispensable.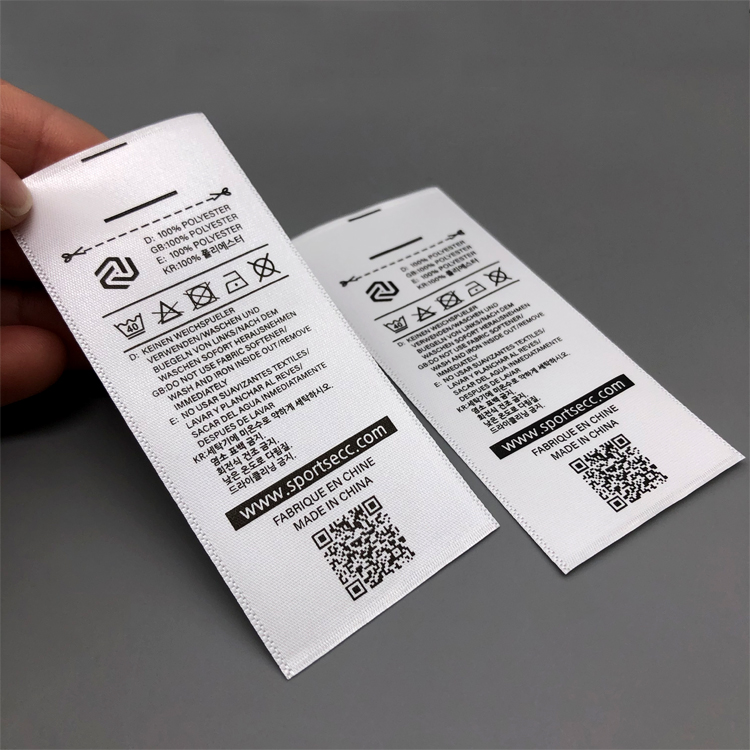 IF YOU ARE NOW
🔎Assign this task to 2-3 operators
🔎Spend too much time on 1 simple process
🔎Control so many labels with different styles easy to mess up
🔎So many labels for 1 product
🔎Finishing products appearances are not even.
Take a look at an Automatic wash label seaming LENSH LS-8121
Automatic wash label seaming LENSH LS-8121 was designed to erase those difficulties for our valued customers. We replace a very tired and take time process with only 1 machine which increases productivity and stabilize your production.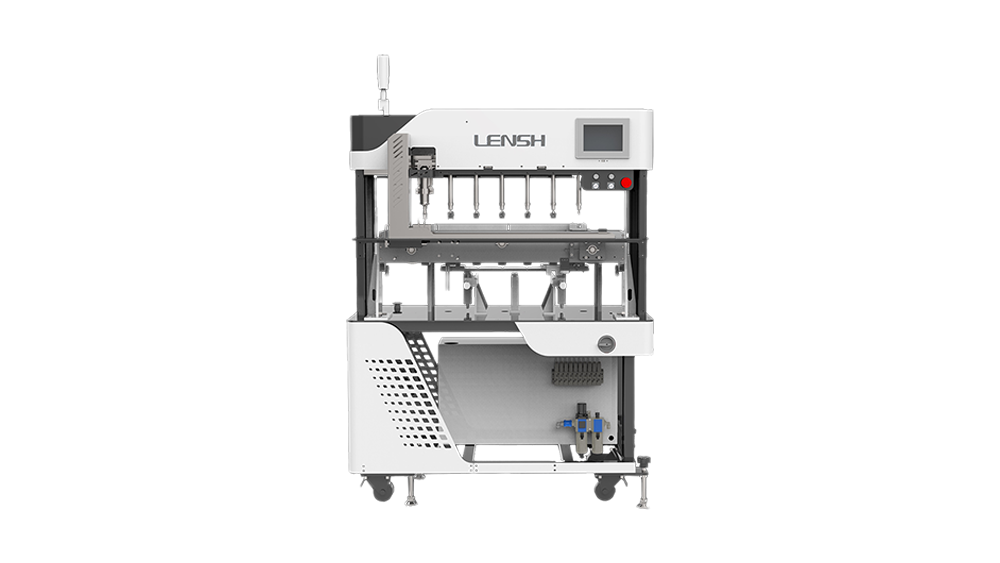 Technical Parameter Automatic wash label seaming LENSH LS-8121
| | |
| --- | --- |
| Voltage | 220V 50~60Hz |
| Air pressure | 0.5~0.6MPa |
| Power | 1.0KW |
| Dimensions | 1200*700*1650mm |
| Packing Dimension | 1300*800*1700mm |
| Net weight | 200kg |
| Gross weight | 220kg |
| Ultrasonic Power | 0.5Kw |
INNOVATIVE POINT
⭐Replace slow traditional method
⭐Very fast seaming speed (4~5s/ labels)
⭐Set up diameter directly on the touch screen
⭐1 Operator can handle 3-4 units
⭐Centralized the label binding.
⭐Workable with many kinds of labels (Folded, RFID, ….)
⭐High ROI (Return of Invest)
Beside that, Hoshima International is the exclusive distributor of automatic machines for the garment industry including: Fabric Inspection System Shelton Vision, Color Inspection Machine, C- tex Fabric Inspection Machine, Relax Machine, Automated Fabric Loader, Automatic Cutter, Automatic Labeling Machine, Automatic Spreader, Intelligent Hanger System, Waist Card Machine, Stitching and pressure line 2in1, Intelligent Mouth Rip Machine, Intelligent Core End Bartack, Intelligent Cap Rope Units, Automatic wash label seaming, Intelligent String Insert Unit, Automatic Template Sewing Machine, Automatic High-Speed Elastic Ring Robot, Automatic Placket Sewing Machine, Tubular Bottom Hemming Integrated Sewing Machine, Electronic Pattern Sewing, Flat Seaming Machine, nailing machine, Industrial Sewing Machine, Tunnel for Ironing and Finishing Product, Automatic Folding & Packing Unit, Intelligent Logistic Handling Robot, RFID System….with the best price and quality. We will advise, warranty and maintain on-site. Ensure smooth operation, efficient continuous operation. Please contact us for the best advice.
For more detail please contact us
 HCM: 328 Võ Văn Kiệt, Phường Cô Giang, Qu
ậ
n 1
 Hà Nội: 308 Ngọc Trì, Phường Thạch Bàn, Quận Long Biên.
: 
https://hoshima-int.com
FOREIGNER                                                                                                    VIETNAMESE
: 0906.603.813 (Mobile, Zalo, Whatsapp)                                 
: 0902.081.884 (Mobile, Zalo, Whatsapp)
WeChat: steve0906603813                                                                  WeChat: jamescosma
: steve.yap@hoshima-int.com                                                       
: huynhhien.hoangma@hoshima-int.com
Learn more: