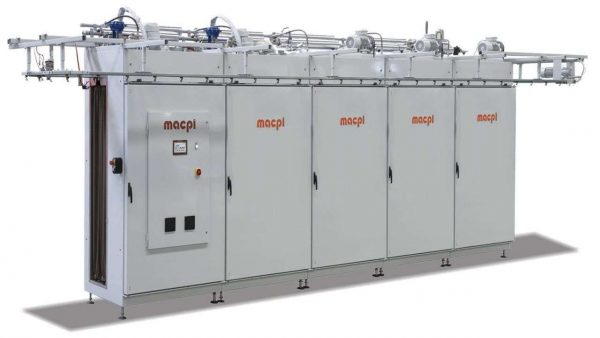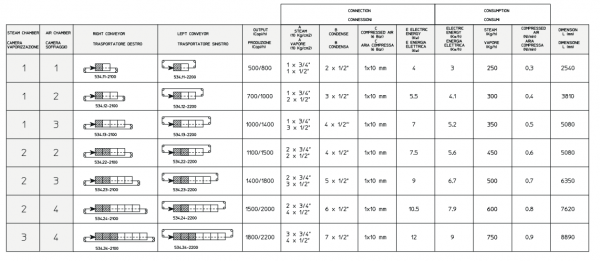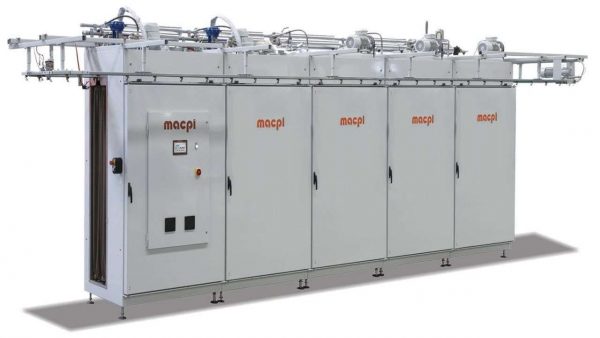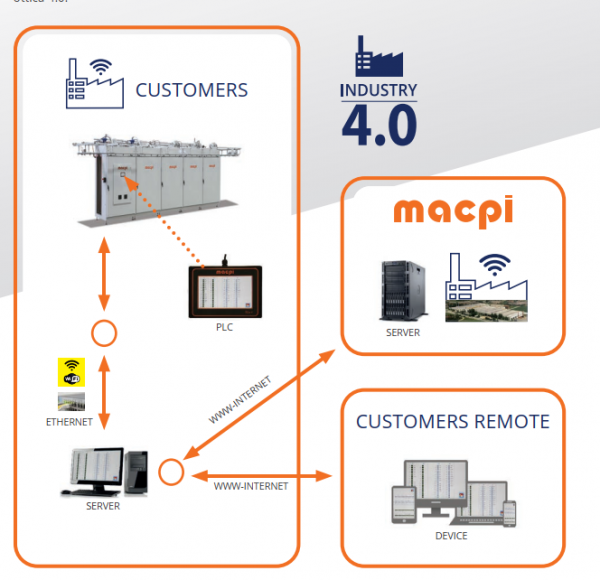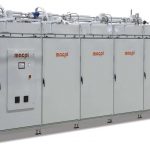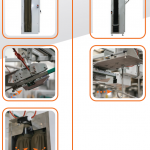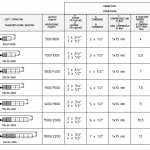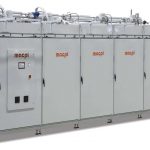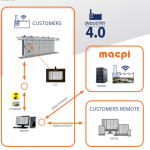 Macpi – Tunnel for Ironing and Finishing Product
Technical Specification
Ironing Tunnel
Method: Hot Steam Flow
Number of Chamber: Up to 7 Chamber
Output: From Min 500/ Max 800 to Min 1800/ Max 2200 (depend on fabric type, number of chambers,..)
Description
Macpi – Tunnel for Ironing and Finishing Product
The tunnel finisher is one of the most important machines in clothing logistics. As never before, this technology makes it possible to automate the finishing of garments before they enter the shops, with a production rate that varies from 500 to 2t,200 pieces per hour in the Macpi model.
One of the biggest innovations of Macpi's 534 tunnel finisher is the ventilation chamber with a radial system and proportional airflow throughout the garment, which limits the risk of falling from the hanger during the drying phase.
Another innovation is the vaporization chamber divided into three independent zones. A significant implementation that allows you to vaporize only in one or two areas depending on the type of garments, avoiding damage to delicate clothing and with great results in terms of energy savings. The vaporization chamber is equipped with 2 inflatable rollers in and out to prevent heat dispersion.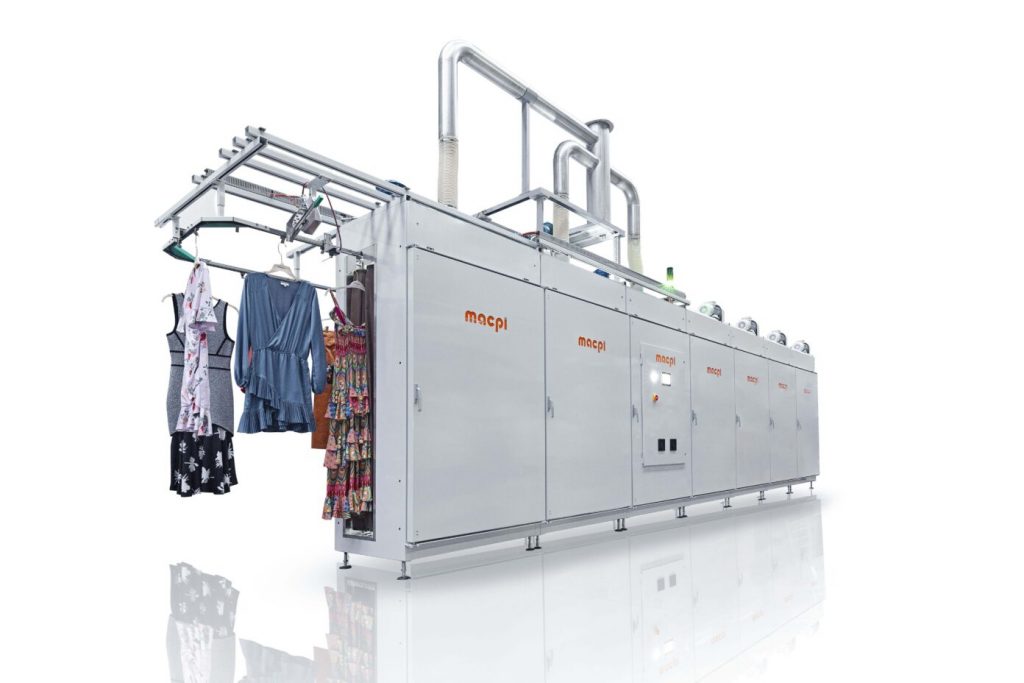 Macpi – Tunnel for Ironing and Finishing Product
Advantages of the tunnel finisher
Among the main advantages of the Macpi finishing tunnel:
Homogeneous steam all over the head;
Steaming chamber with three independent zones, which can be activated individually according to the type of garments to be treated;
Automatic signaling of falling garments;
Unloader compatible with the most common transport systems on the market;
Easy access for maintenance.
From a technological point of view, we point out the integrated touch screen with a customizable interface and the possibility of recording up to 20 programs.
The service can be customized on request with the addition of the tracking of the single garment via barcode. For an even more customized experience, tailored to our customers.
Beside that, Hoshima International is the exclusive distributor of automatic machines for the garment industry including: Fabric Inspection System Shelton Vision, Color Inspection Machine, C- tex Fabric Inspection Machine, Relax Machine, Automated Fabric Loader, Automatic Cutter, Automatic Labeling Machine, Automatic Spreader, Intelligent Hanger System, Waist Card Machine, Stitching and pressure line 2in1, Intelligent Mouth Rip Machine, Intelligent Core End Bartack, Intelligent Cap Rope Units, Automatic wash label seaming, Intelligent String Insert Unit, Automatic Template Sewing Machine, Automatic High-Speed Elastic Ring Robot, Automatic Placket Sewing Machine, Tubular Bottom Hemming Integrated Sewing Machine, Electronic Pattern Sewing, Flat Seaming Machine, nailing machine, Industrial Sewing Machine, Tunnel for Ironing and Finishing Product, Automatic Folding & Packing Unit, Intelligent Logistic Handling Robot, RFID System….with the best price and quality. We will advise, warranty and maintain on-site. Ensure smooth operation, efficient continuous operation. Please contact us for the best advice.
For more detail please contact us
 HCM: 328 Võ Văn Kiệt, Phường Cô Giang, Qu
ậ
n 1
 Hà Nội: 308 Ngọc Trì, Phường Thạch Bàn, Quận Long Biên.
: 
https://hoshima-int.com
FOREIGNER                                                                                                    VIETNAMESE
: 0906.603.813 (Mobile, Zalo, Whatsapp)                                 
: 0902.081.884 (Mobile, Zalo, Whatsapp)
WeChat: steve0906603813                                                                  WeChat: jamescosma
: steve.yap@hoshima-int.com                                                       
: huynhhien.hoangma@hoshima-int.com