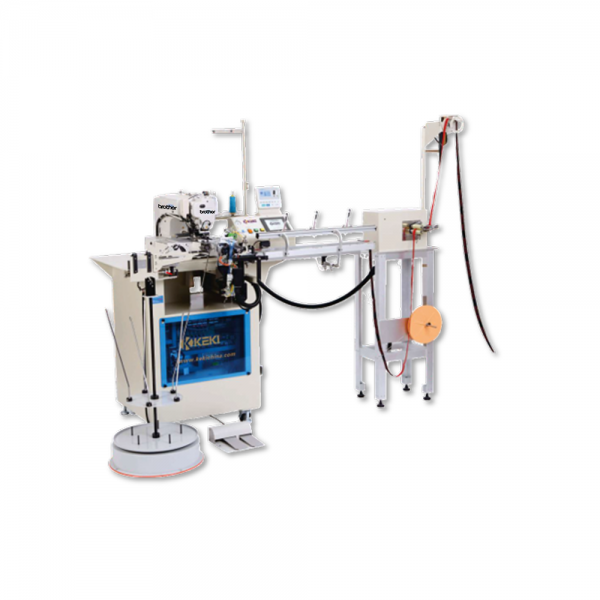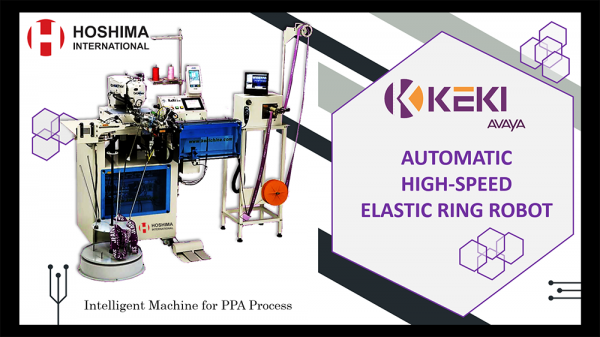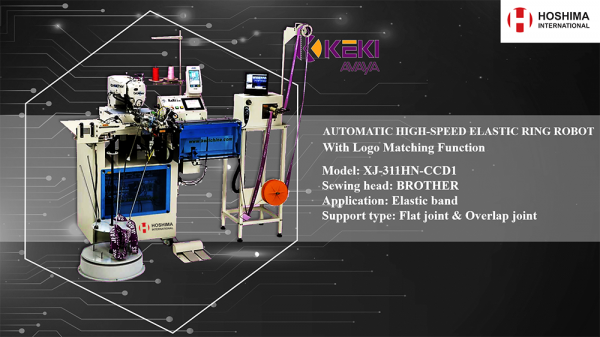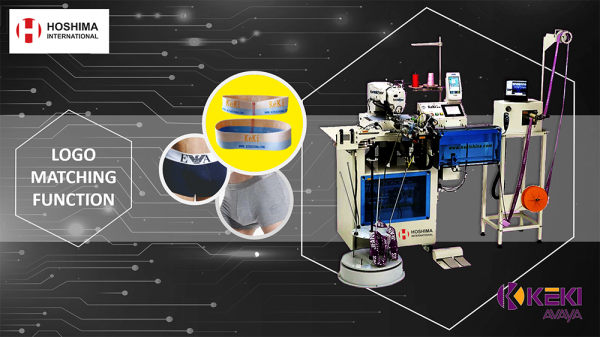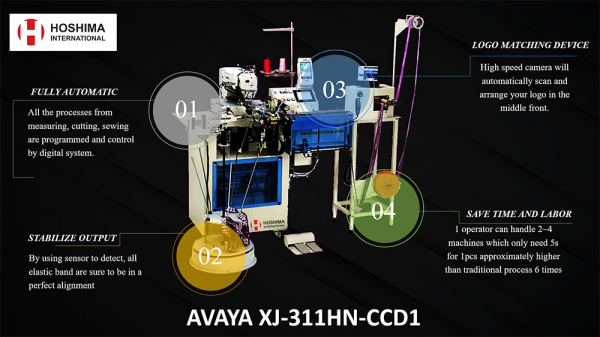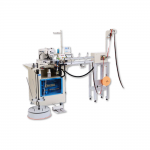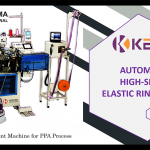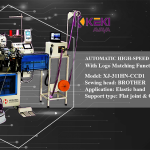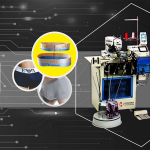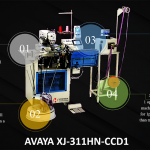 AVAYA Automatic High-Speed Elastic Ring Robot XJ-311HN-CCD1
Automatic Elastic Ring Robot
Fully automatic
Save time and labor
Stabilized output
Logo Matching Function
Description
AVAYA Automatic Industrial Sewing Machine For PPA process
AVAYA is another smart solution that we want to introduce to our valued customers. A process with a mission to improve production yield and save labor usage and cost. AVAYA deeply focuses on developing unique machine support for the PPA process by understanding the concept of automation and its benefit. AVAYA 's missions are to improve productivity, yield aggregator, and reduce production expense.
AVAYA Automatic High-Speed Elastic Ring Robot XJ-311HN-CCD1 With Logo Matching Function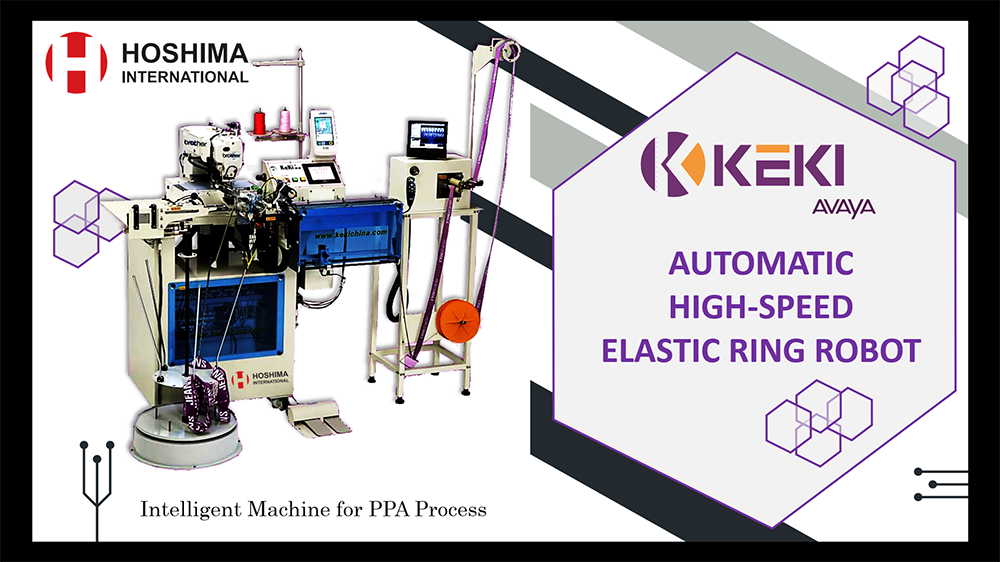 AVAYA Automatic High-Speed Elastic Ring Robot XJ-311HN-CCD1 is designed to transform the traditional process of making an elastic ring with logos for pants or underwear into 1 simple process.
How traditional processes are made?
a) Pre-heat process (4 steps)
Take the front panel – move to fuse machine and fuse – collect fused elastic band into a box as bundles – marking box batch number – placing store for 24 hours
b) Measure and cut process (6 steps)
Pick elastic band head from bundle box – Smooth the panel – Measure – Marking points (3-4 points if needed) – cutting – sorting – placing into the box.
c) Sewing process (5 steps)
Take the elastic band and smooth both end areas – move to pressure foot in a sewing machine – aligning – sewing – cut thread.
And the results are
This process can cost the operator at least 21 seconds for a single piece, which leads to the total yield for 1 day is around 1500pcs.
Elastic band cutting might not flat have un-even on both ends cause the un-even sewing quality.
Band edge sewing alignment issues might happen such as parallel issues making the output quality inconsistent.
Let's take a look at AVAYA Automatic High-Speed Elastic Ring Robot XJ-311HN-CCD1
AVAYA XJ-311HN-CCD1 using BROTHER sewing machine as sewing head which supports 2 joint methods:  Flat joint and Overlap joint.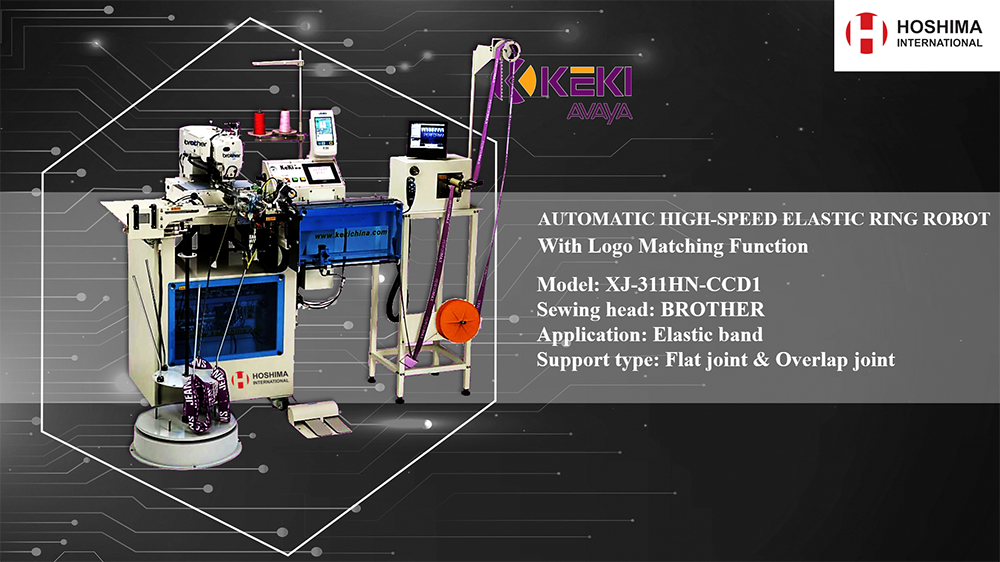 The whole process is simplified by machine AI, all operator needs to do is click on the "Start" button, and wait to get the finishing product (which is usually around 5 seconds for 1 pcs).
Why choose AVAYA Automatic High-Speed Elastic Ring Robot XJ-311HN-CCD1?
XJ-311HN-CCD1 can bring you more benefits than you expected! Why should you need 3~4 people for 1 process when you can reverse that instead?
FULLY AUTOMATIC: All the process from measuring, cutting, sewing are programmed and control by digital system
LOGO MATCHING DEVICE: High speed camera will automatically scan and arrange your logo in the middle front
STABILIZE OUTPUT: Bu using sensor to detect, all elastic band are sure to be in a perfect alignment.
SAVE TIME AND LABOR: 1 operator can handle 2-4 machines which only need 5s for 1pcs approximately higher than traditional process 6 times.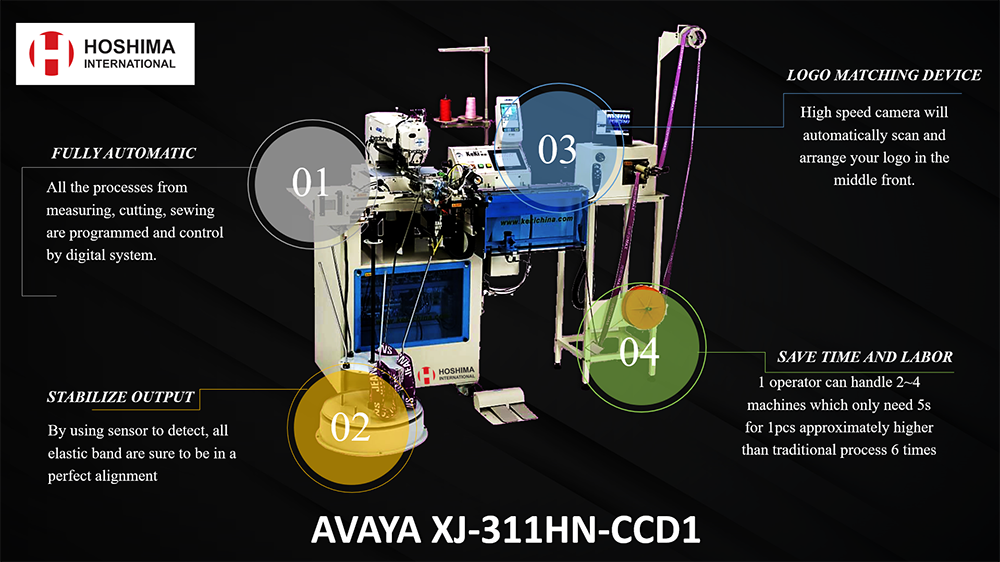 LOGO MATCHING FUNCTION XJ-311HN-CCD1
XJ-311HN-CCD1 has a device to support the "Logo Matching function" which helps recognize the logo and make sure your LOGO keeps it in the middle front.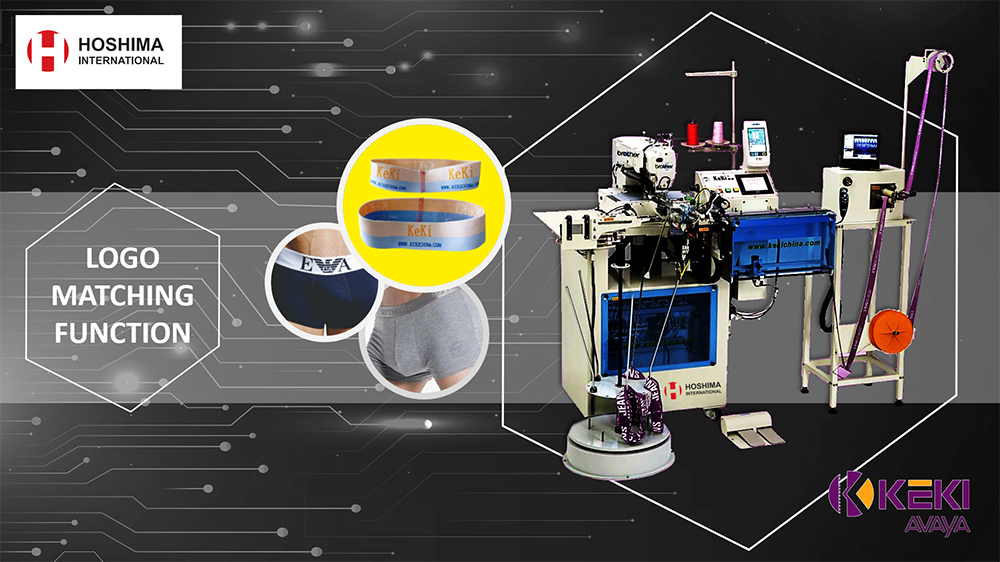 This device is suitable for factories that make sports bras, underwear, sportswear for big brands like NIKE, ADIDAS, Calvin Klein,…
With this function, investors can imagine how fast an elastic ring can be finished without any human help.
Beside that, Hoshima international is the exclusive distributor of automatic machines for the garment industry including: Fabric Inspection System Shelton Vision, Color Inspection Machine, C- tex Fabric Inspection Machine, Relax Machine, Automated Fabric Loader, Automatic Cutter, Automatic Labeling Machine, Automatic Spreader, Intelligent Hanger System, Waist Card Machine, Stitching and pressure line 2in1, Intelligent Mouth Rip Machine, Intelligent Core End Bartack, Intelligent Cap Rope Units, Automatic wash label seaming, Intelligent String Insert Unit, Automatic Thrusting Unit, Automatic Template Sewing Machine, Automatic High-Speed Elastic Ring Robot, Automatic Placket Sewing Machine, Tubular Bottom Hemming Integrated Sewing Machine, Electronic Pattern Sewing, Flat Seaming Machine, nailing machine, Industrial Sewing Machine, Tunnel for Ironing and Finishing Product, Automatic Folding & Packing Unit, Intelligent Logistic Handling Robot, RFID System….with the best price and quality. We will advise, warranty and maintain on-site. Ensure smooth operation, efficient continuous operation. Please contact us for the best advice.
For more detail please contact us
 HCM: 328 Võ Văn Kiệt, Phường Cô Giang, Quận 1
 Hà Nội: 308 Ngọc Trì, Phường Thạch Bàn, Quận Long Biên.
: 
https://hoshima-int.com
FOREIGNER                                                                                                    VIETNAMESE
: 0906.603.813 (Mobile, Zalo, Whatsapp)                                 
: 0902.081.884 (Mobile, Zalo, Whatsapp)
WeChat: steve0906603813                                                                  WeChat: jamescosma
: steve.yap@hoshima-int.com                                                       
: huynhhien.hoangma@hoshima-int.com