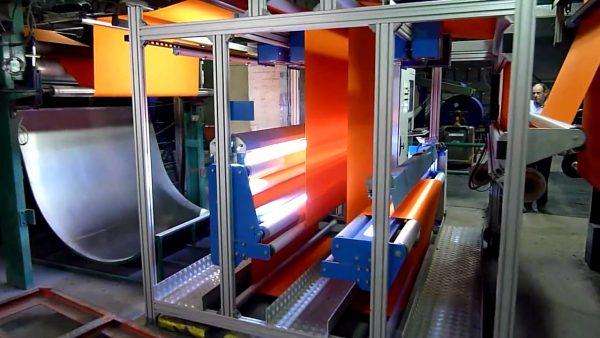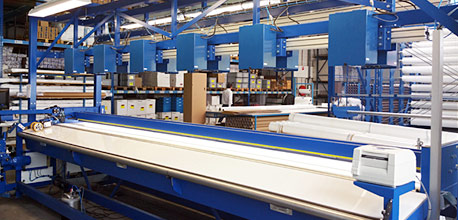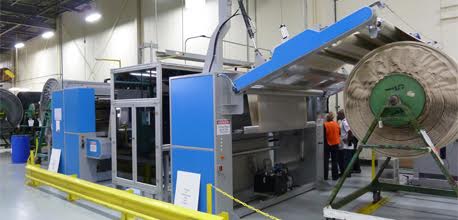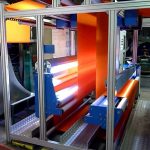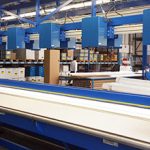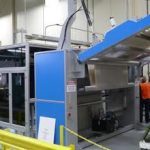 Shelton Vision System
Origin: U.K
We are a leader in the application of machine vision technology for demanding industrial applications. A position that has been achieved through organic growth based on continuous development and a desire to excel.
With over 100 years of combined machine vision system design and development experience within the company, Shelton Vision are able to provide a level of expertise to create unique and creative solutions to problems that can be resolved using machine vision and automation.
Our systems and solutions operate within the production facilities of some of the worlds leading manufacturers of aerospace, automotive, textile apparel
Description
Shelton Vision – Fabric Inspection System for Textile Factory
Shelton Vision produces a comprehensive machine vision system made up of 4 components that together deliver an automatic solution to achieve the ultimate inspection and small roll-making department that ensures maximum profit from each batch, virtually eliminates customer claims and provides consistent data for process improvement.
4 Step process:
Use high-speed cameras at different angles to inspect the fabric and record the history
During the process, the system has its own different light source to illuminate the fabric at a different angle which can help to show differences of variation
The system will generate automatically a real-time tracking defect map review which shows photos of faults, type of faults, faults position,…
After the process finish, the system will create an optimized roll cut plan.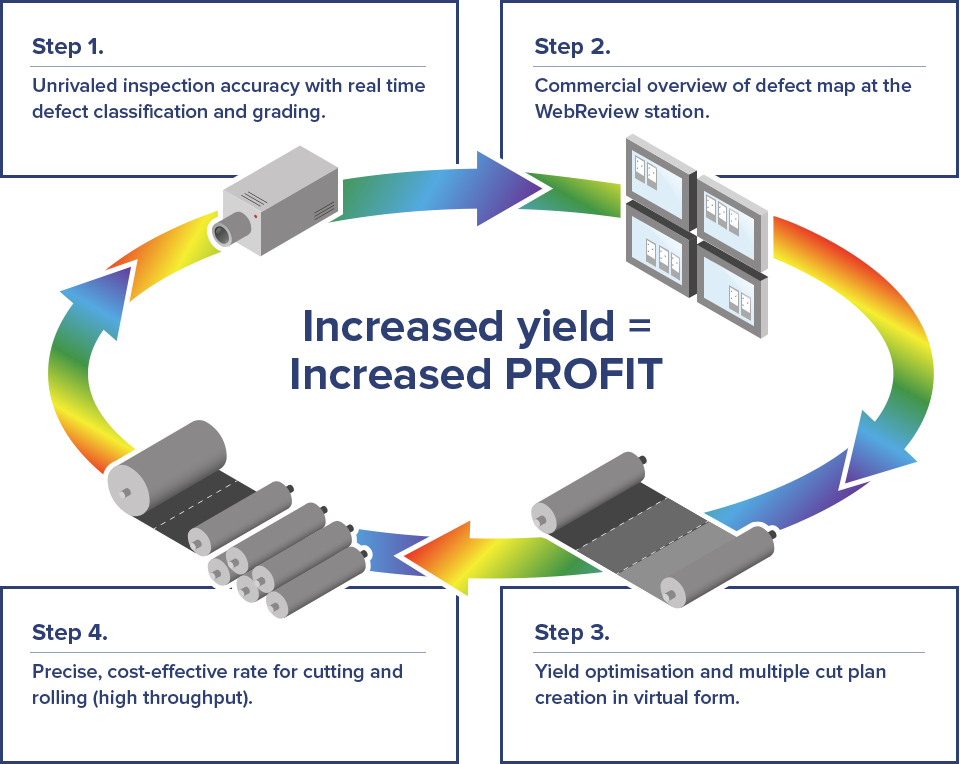 Shelton Vision – Fabric Inspection System for Textile Factory
In conclusion – the big benefits are…
Percentage increase in yield provides an increase in profit equivalent to the same percentage of turnover.
Reduction in manpower, lead time for supply, customer claims, waste and landfill costs
Eliminate airfreight resupply costs.
Improved quality analysis reports and process improvement and supplier relations.
Retain existing and attract new customers.
Beside that, Hoshima International is the exclusive distributor of automatic machines for the garment industry including: Fabric Inspection System Shelton Vision, Color Inspection Machine, C- tex Fabric Inspection Machine, Relax Machine, Automated Fabric Loader, Automatic Cutter, Automatic Labeling Machine, Automatic Spreader, Intelligent Hanger System, Waist Card Machine, Stitching and pressure line 2in1, Intelligent Mouth Rip Machine, Intelligent Core End Bartack, Intelligent Cap Rope Units, Automatic wash label seaming, Intelligent String Insert Unit, Automatic Template Sewing Machine, Automatic High-Speed Elastic Ring Robot, Automatic Placket Sewing Machine, Tubular Bottom Hemming Integrated Sewing Machine, Electronic Pattern Sewing, Flat Seaming Machine, nailing machine, Industrial Sewing Machine, Tunnel for Ironing and Finishing Product, Automatic Folding & Packing Unit, Intelligent Logistic Handling Robot, RFID System….with the best price and quality. We will advise, warranty and maintain on-site. Ensure smooth operation, efficient continuous operation. Please contact us for the best advice.
For more detail please contact us
 HCM: 328 Võ Văn Kiệt, Phường Cô Giang, Qu
ậ
n 1
 Hà Nội: 308 Ngọc Trì, Phường Thạch Bàn, Quận Long Biên.
: 
https://hoshima-int.com
FOREIGNER                                                                                                    VIETNAMESE
: 0906.603.813 (Mobile, Zalo, Whatsapp)                                 
: 0902.081.884 (Mobile, Zalo, Whatsapp)
WeChat: steve0906603813                                                                  WeChat: jamescosma
: steve.yap@hoshima-int.com                                                       
: huynhhien.hoangma@hoshima-int.com