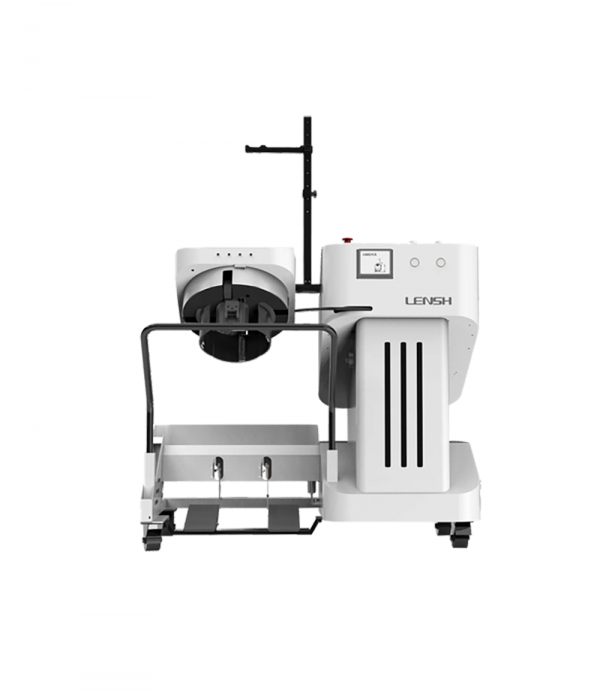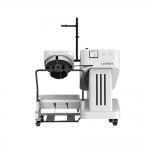 LENSH Intelligent Cap Rope Units LS6021CA
Manual work quickly tired and low efficiency
Automated equipment operation, low fatigue, high efficiency
Suitable for flat button hole, birds eye embroidery hole, metal-air hole string technology.
Providing intelligent design for process requirements
Description
LENSH LS6021CA – Intelligent Cap Rope Units for PPA Process
LS6021CA is the latest model of the Automatic Thrusting Series which can afford for hoodie string insert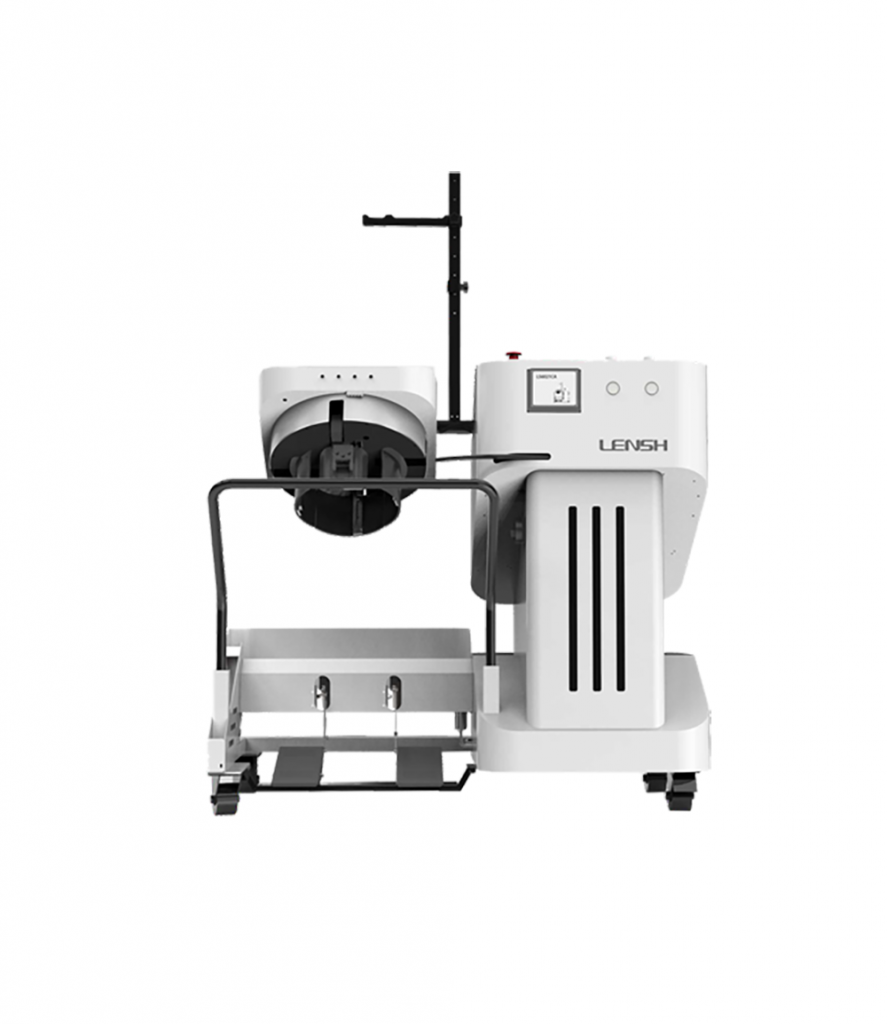 Intelligent Cap Rope Units LENSH LS6021CA
Innovative Point LS6021CA
Extra jig to hold hoodie cap!
Touch screen add on for setup size and program directly
Replace presser foot with a direct control switch, easier to manage and faster
Replace tired traditional method, save time and increase productivity
Apply for Pants, Shorts with adjustable sizes
Fast ROI (Return On Investment)
Productivity can reach 2000 to 2500pcs/day (8 hours)
Technical parameter
| | |
| --- | --- |
| Voltage | 220V 50~60Hz |
| Power | 0.7KW |
| Dimensions | 1210*600*1750mm |
| Packing size | 1230*620*1440mm |
| Net weight | 160kg |
| Gross weight | 230kg |
Beside that, Hoshima International is the exclusive distributor of automatic machines for the garment industry including: Fabric Inspection System Shelton Vision, Color Inspection Machine, C- tex Fabric Inspection Machine, Relax Machine, Automated Fabric Loader, Automatic Cutter, Automatic Labeling Machine, Automatic Spreader, Intelligent Hanger System, Waist Card Machine, Stitching and pressure line 2in1, Intelligent Mouth Rip Machine, Intelligent Core End Bartack, Intelligent Cap Rope Units, Automatic wash label seaming, Intelligent String Insert Unit, Automatic Template Sewing Machine, Automatic High-Speed Elastic Ring Robot, Automatic Placket Sewing Machine, Tubular Bottom Hemming Integrated Sewing Machine, Electronic Pattern Sewing, Flat Seaming Machine, nailing machine, Industrial Sewing Machine, Tunnel for Ironing and Finishing Product, Automatic Folding & Packing Unit, Intelligent Logistic Handling Robot, RFID System….with the best price and quality. We will advise, warranty and maintain on-site. Ensure smooth operation, efficient continuous operation. Please contact us for the best advice.
For more detail please contact us
 HCM: 328 Võ Văn Kiệt, Phường Cô Giang, Qu
ậ
n 1
 Hà Nội: 308 Ngọc Trì, Phường Thạch Bàn, Quận Long Biên.
: 
https://hoshima-int.com
FOREIGNER                                                                                                    VIETNAMESE
: 0906.603.813 (Mobile, Zalo, Whatsapp)                                 
: 0902.081.884 (Mobile, Zalo, Whatsapp)
WeChat: steve0906603813                                                                  WeChat: jamescosma
: steve.yap@hoshima-int.com                                                       
: huynhhien.hoangma@hoshima-int.com