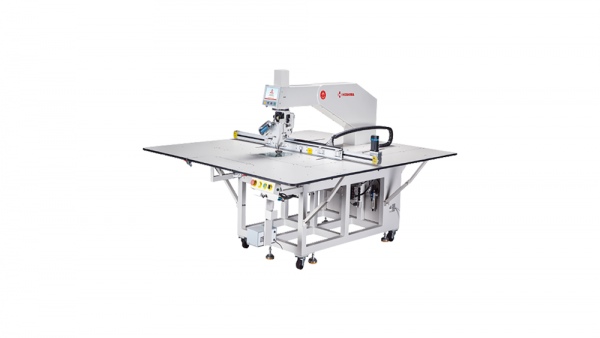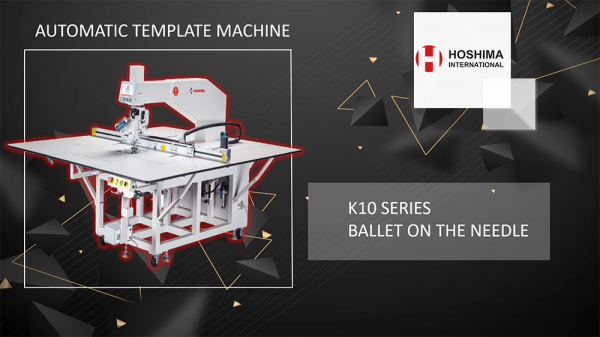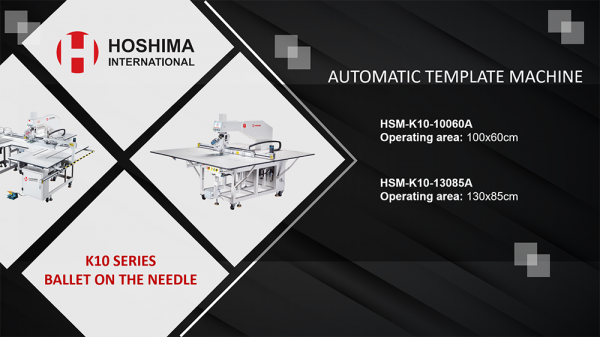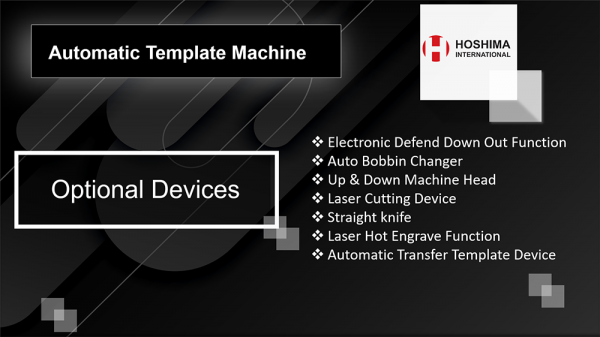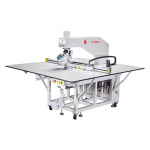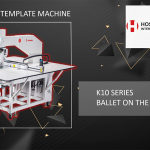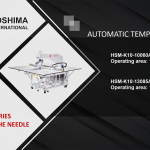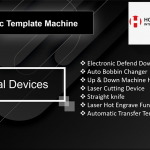 Hoshima Automatic Template Machine – K10 Series
UNIQUE ROTATING HEAD
SMART SYSTEM with multifunction and great flexibility for sewing production.
LARGE sewing area.
EXCELLENT stability & durability
RFID support connected
POWERFUL & SMART CNC system
Description
Hoshima Automatic Template Machine
Hoshima Template machine is a product that is produced OEM by Juita – the most innovative and famous automation product manufacturer in China. We build our reputation by the excellent quality and trust of our customers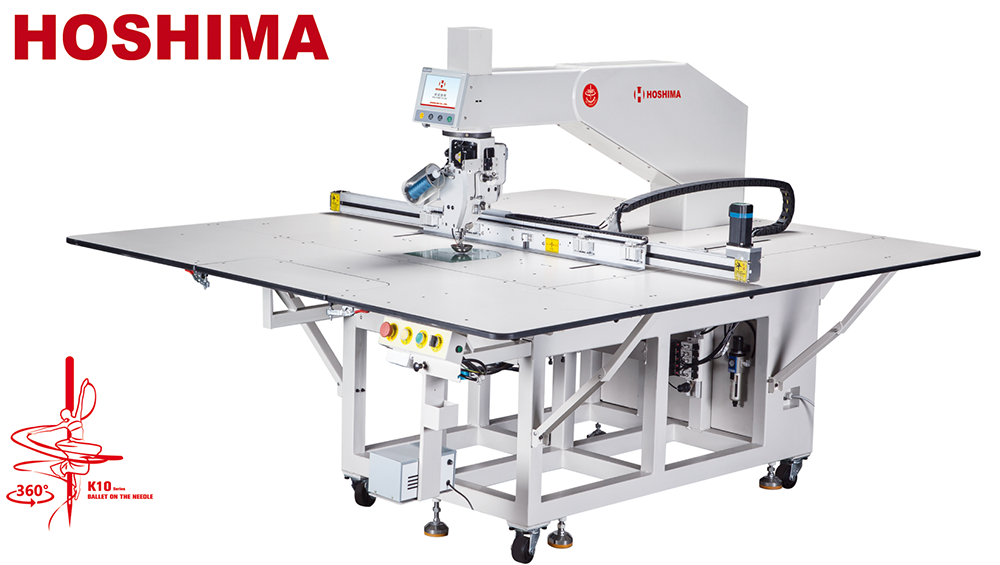 We are heading to a new future where all the machines are automatic and help our customers to solve the difficulty in manpower issue. By studying customer demand and combine with the automation knowledge of an expert, we provide excellent solutions for your sewing lines.
Hoshima Automatic Template Machine – K10 Series – Ballet On The Needle Series
Among our automatic template machine models, K10 Series seems to be the most special product from the name to its unique structure. K10 itself is equipped with a needle rotating head which allows operators to archive very high standard stitches. The needle rotating head support to rotate and follow the needle direction, especially when doing zig-zag sewing, curves, or multi-line stitches. By this function, the K10 series help to drive the operators to a brand new excellent experience when the seam and stitch are perfectly sewed. On the top looking, K10 is just like a ballet dancer gently moving on fabric.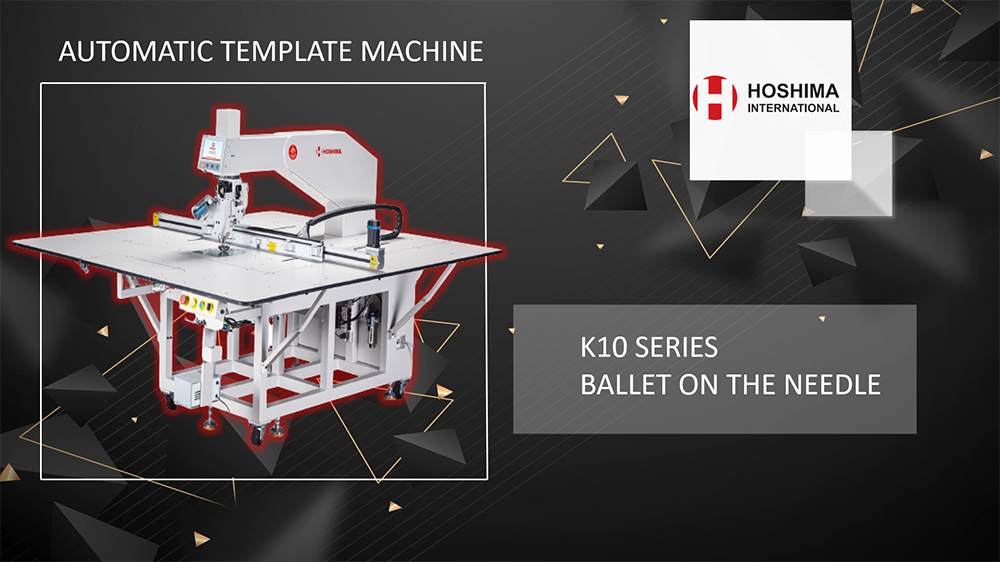 K10 is using teeth belt guide module transmission which allows its operator to archive high-speed performance, high-quality output, and stability of the line. Also equipped with a powerful CNC system that can understand and quickly adapt to any new sewing program and stitches. K10 Series also supports linking the machine with RFID system, once the operator input the template with RFID attached inside, K10 system will recognize the program and follow exactly the same as what has been programmed. The operating area supported is on the picture below.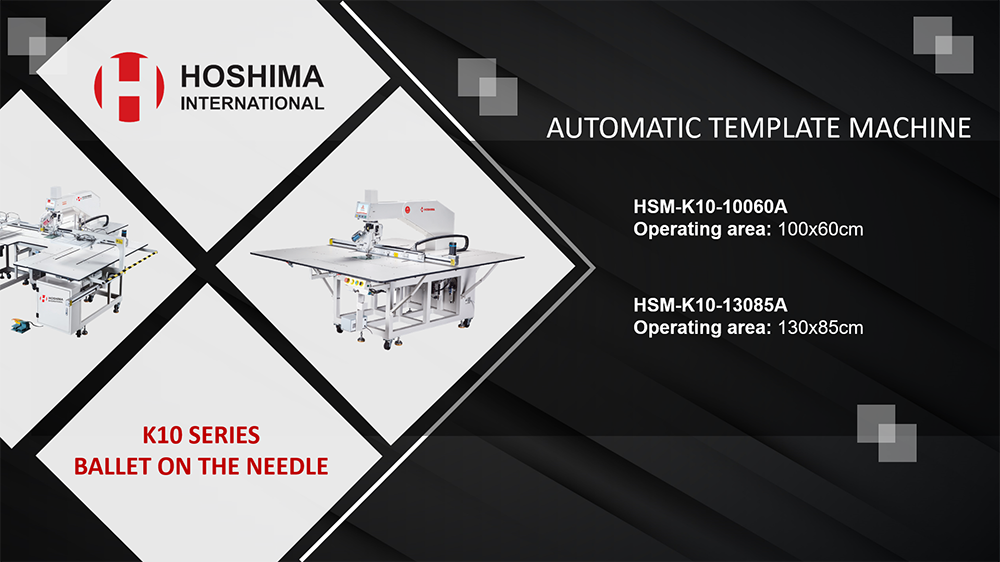 All models in K10 series are installed with Touch Screen and USB. K10 system allows its users to have unlimited pattern storage, all you have to do is touch on the touchscreen and select the pattern that fits with your product. We also support customers with the dual feeding table if they want to double their output.
Additional Device Hoshima Automatic Template Machine – K10 Series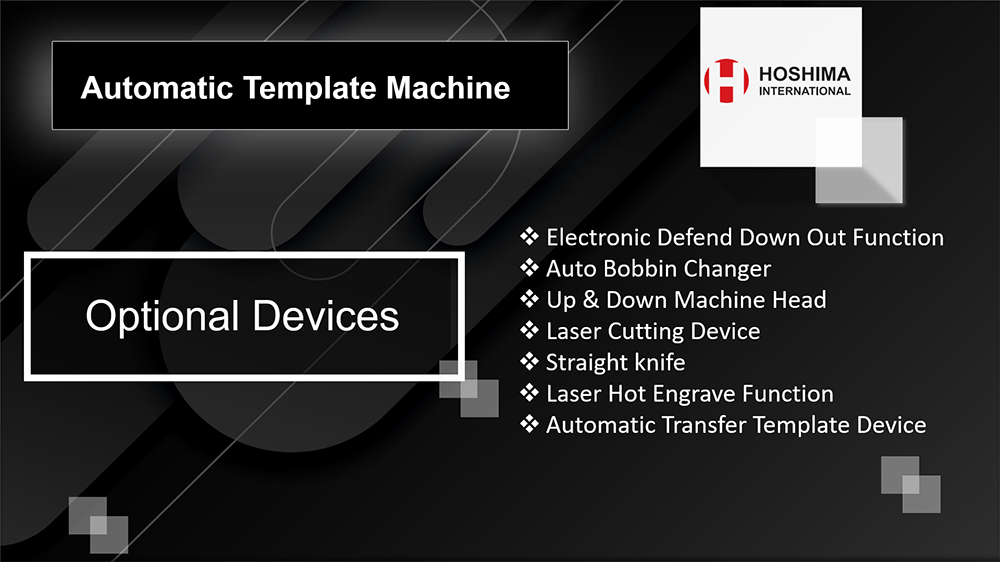 INNOVATIVE POINT Hoshima Automatic Template Machine – K10 Series
UNIQUE ROTATING HEAD
SMART SYSTEM
with multifunction and great flexibility for sewing production.
LARGE sewing area.
EXCELLENT
stability & durability
RFID
support connected
POWERFUL & SMART CNC system
Beside that, Hoshima International is the exclusive distributor of automatic machines for the garment industry including:
Fabric Inspection System Shelton Vision
,
Color Inspection Machine
,
C- tex Fabric Inspection Machine
,
Relax Machine
,
Automated Fabric Loader
,
Automatic Cutter
,
Automatic Labeling Machine
,
Automatic Spreader
,
Intelligent Hanger System
,
Waist Card Machine
,
Stitching and pressure line 2in1
,
Intelligent Mouth Rip Machine
,
Intelligent Core End Bartack
,
Intelligent Cap Rope Units
,
Automatic wash label seaming
,
Intelligent String Insert Unit
,
Automatic Template Sewing Machine
,
Automatic High-Speed Elastic Ring Robot
,
Automatic Placket Sewing Machine
,
Tubular Bottom Hemming Integrated Sewing Machine
,
Electronic Pattern Sewing
,
Flat Seaming Machine
,
nailing machine
,
Industrial Sewing Machine
,
Tunnel for Ironing and Finishing Product
, Automatic Folding & Packing Unit,
Intelligent Logistic Handling Robot
, RFID System….with the best price and quality. We will advise, warranty and maintain on-site. Ensure smooth operation, efficient continuous operation. Please contact us for the best advice.
For more detail please contact us
 HCM: 328 Võ Văn Kiệt, Phường Cô Giang, Qu
ậ
n 1
 Hà Nội: 308 Ngọc Trì, Phường Thạch Bàn, Quận Long Biên.
: 
https://hoshima-int.com
FOREIGNER                                                                                                    VIETNAMESE
: 0906.603.813 (Mobile, Zalo, Whatsapp)                                 
: 0902.081.884 (Mobile, Zalo, Whatsapp)
WeChat: steve0906603813                                                                  WeChat: jamescosma
: steve.yap@hoshima-int.com                                                       
: huynhhien.hoangma@hoshima-int.com